I've been tagged by iamsurvivor to do this fun and interesting tag. Click here to check out their post. I've never been tagged before, so I'm thrilled to actually try this. Uhm, so it seems that I should've done this earlier, but whatever. Let's just get on with this!
RULES:
Create your own new post and call it "Tag: This-Is-My-Truth-Now" and be sure to include in your tags the words — without quotes — "ThisIsMyTruthNow Tag"
Be sure to mention the person who tagged you and maybe tell everyone something interesting about the person who tagged you.
Include a link to the original post (https://thisismytruthnow.com/2017/05/31/tag-this-is-my-truth-now/) mentioning the creator of this tag (James @ This is My Truth) so we can see how many people choose to play along.
Choose 12 bloggers to tag and include a link to their latest post, so others can check them out and meet new people.
Answer all 12 questions in The Challenge Questions section, but replace the 12th question with your own new one around telling the truth or revealing something interesting about yourself — you can leave the existing if you can't think of something. (comment your answers to my question below before you change and post)
Make sure to add your own DARE to your tagged guests at the bottom of the post!
If you haven't been tagged, but you want to play along, you can totally jump on in and post responses to the tag on your blog.
Include these rules when you copy/paste to your own post.
TRUTH: Answer the challenge questions as truthful as possible!
OR
DARE:  If you choose not to accept the tag, you have to follow through on whatever dare the person who tags you chooses.
My dare was to re-read a book I hated TWICE this month.
QUESTION 1: You're on your way to a birthday dinner that your friends have thrown for you. When you arrive, your favorite author is having dinner by himself or herself and asks you to sit with them, before you even see your friends or they see you. You have two choices: (1) You can sit with the author but can't tell your friends that you've abandoned them for three hours, or (2) Meet your friends and lose the only chance you'll ever have to talk with the author. Pick one or the other — no exceptions or communication to your friends to tell them about the author — and explain why.
HAHAHAHA… I'm going pick the first option. If they were my friends, they would understand. They would understand how I'm a book nerd and I wouldn't pass this opportunity. I know, it's wrong… But if my friends actually really knew me, I don't particularly like parties. I'm a HUGE introvert! Between my own birthday party and this once in a lifetime opportunity, I would pick this once in a lifetime opportunity. And this is probably why I don't have many friends… Haha.
QUESTION 2: You've got an opportunity to spend a few hours alone "in your bedroom" with a character from any book you've previously read. The character tells you that (s)he would like to lock the door and spend some alone time with you. What book and character is it, and do you decide to enter the room and lock the door, or tell them you aren't interested?
I read Odd & True by Cat Winters. I would lock the door for safety because a monster could have followed them. I mean, what other reason is there for them spending time with me? Technically, I could tell say no, but if there's a monster outside… better safe than sorry!
QUESTION 3: If you could turn any male character from one of your favorite books into a female character (or change a female into a male) in the book or book series, which one and why?
Delilah Bard in the Shades of Magic Trilogy, because I think it would be interesting??? What kind of relationship would they have with Kell?
QUESTION 4: What blogger currently on your follower's list (meaning they follow you too) do you admire the most and why?
I don't really have a favorite… I haven't been blogging that long and I'm not the type of person who picks favorites.
QUESTION 5: If you could change any one decision your favorite book character made, what would it be and why?
Spoilers in To All The Boys I've Loved Before, highlight to find out: I don't like that Lara Jean had chosen Peter. Peter took her for granted. Yes, Lara was wrong and childish for being so jealous of Gen. HOWEVER, Peter did not take into account how Lara would feel about his actions/decisions. It's always about him… It's so annoying! It's like it's alright he did the things he did because he's attractive. And it's alright if he did the things he did because he didn't really intend to hurt anyone. He was just caring for his ex without thinking about what his current gf would feel. It's not fair that he's with Lara in the end. It's not right that we could just forget what he did to Lara. It's not right that forgiveness is okay because he was the first love. It's not right that Peter doesn't realize this, instead Lara has to apologize for it. They both did wrong! Peter not apologizing was such a douche move. I hate to read about books where the attractive people get away with things, and people still want them because they're attractive. Not because they're friendly, nice, and honest. I don't even know what they both have in common! Their stupidity, probably!


QUESTION 6: If you could pick 1 character from a book and 1 character from a TV show you watch (that is NOT based on a book) to be in a relationship together, who would you choose, and why?
The Darkling and Daenerys Targaryen because I have a wicked sense of humor. JUST IMAGINE YOU GUYS!!! Things are about to get (dark and) interesting…
QUESTION 7: It's your last day on Earth. As you are about to cross that final finish line, a mysterious shadow appears, giving you a choice: (1) You can go move forward to whatever comes next for you [based on your own spiritual or religious beliefs], or (2) you can become a character in a book series and exist permanently doing whatever that author chooses to do with you in the book. Which do you choose, and if it's option 2, reveal the book and author.
(2.) I'm choosing Marie Lu for a crazy, epic, and dramatic fate. I'm willing to accept the hardships and challenges as long as my character life would be interesting. Pick me for Warcross #2!!!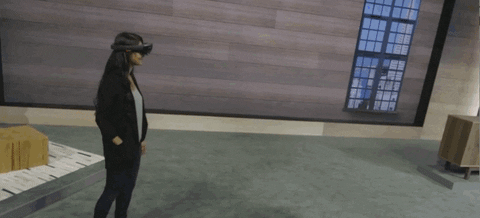 QUESTION 8: If you could steal a pet from someone in any book you've read, but had to replace it with a friend's pet (meaning they wouldn't ever see their pet again), would you do it?  If so, explain the who and why.
If I could… Church from The Infernal Devices. I would switch my friend's cat for it. Why? Well, she's giving kittens away. Doubt it would make much of a difference.
QUESTION 9: If you could turn someone from your real life into a character from a book, who from your life, who in the book and why?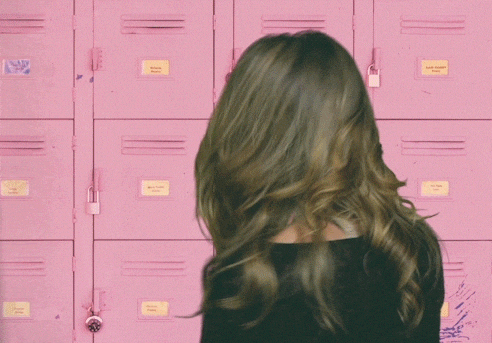 QUESTION 10: Post a picture of the cover of a book you read in 2000 and the book you are currently reading now. (Note: if you weren't alive in 2000, pick the first book you ever read and tell everyone what year it was from).
Then:

(October 1, 2000)
Now:

I know, I haven't finished reading it. It's on my shelf with a bookmark!
QUESTION 11: Your favorite character (under 18) needs a place to stay for 3 months and asks you if (s)he could stay in your spare room (yes, you have one for the sake of this question). Who is it and what is the reason (s)he needs to stay with you?
Sydney Clark from Vicious. I would let her without questions because she might be in trouble. She's just a child and she must be protected at all costs. Well, for now… Since Eli is still in jail, but whatever. Oops, spoiler alert!
QUESTION 12: What are qualities that a favorite character of yours has that you wish you had as well? What character, what qualities and why? Pick a book you've read this year (you can change this question when added to your blog, but please let me know your answer to this question in the comments below)
Confident, intelligent, independent, clever, self-sufficient, etc. And these are the qualities that Emika Chen from Warcross embodies. I'm actually an anxious and pessimistic person. I'm like Emika's room mate, who rather stay at home and live in the world of Warcross fantasy. I wish I was more like Emika, striving to do something that would make her life better. Because she took a risk, she was able to pay off her debts. I don't think I have a lot of debts, but I wouldn't say that I'm self-sufficient. I still ask help from my parents and I can barely pick the right decisions. I wish I was more independent and smart about my choices in life. Actually, if I was like Emika, I wouldn't be sitting here typing this blog post. I would actually be doing something much more proactive and much more involved in the book community. This blog is just one of the many blogs out there that exists in the internet. I need to stand out, like how Emika stands out in the media, especially because of her coding skills. Speaking of coding skills, I've learned some coding in the past and it was frustrating. However, it does feel rewarding if you are done. I just think Emika is like a role model, that's why I like her (qualities)!
I'M TAGGING:
Finally, my dare: Don't want to do the tag? Then write a haiku about a book you hate with pure passion.
If you stumbled upon my blog because of this challenge and you haven't been tagged, feel free to do it and tag me! I'd love to check it out.
Finally, if you're a fan of 80s teen horror, I suggest you guys check my blog every Fridays. I might be posting some bookish related stuff about Fear Street, Point Horror, etc. It's a new category/meme I've created called Creepy Fridays. If you want to read along, the book I'm featuring this week is Dream Date by Sinclair Smith! Read it, come back on Friday, and let's talk about it on the comments section (if you want).
Thanks for reading everyone!