Wildcard by Marie Lu
Publisher: G.P. Putnam's Sons Books for Young Readers
Published: Sept 18, 2018
My rating: 3 of 5 stars

Summary:
Emika Chen barely made it out of the Warcross Championships alive. Now that she knows the truth behind Hideo's new NeuroLink algorithm, she can no longer trust the one person she's always looked up to, who she once thought was on her side.

Determined to put a stop to Hideo's grim plans, Emika and the Phoenix Riders band together, only to find a new threat lurking on the neon-lit streets of Tokyo. Someone's put a bounty on Emika's head, and her sole chance for survival lies with Zero and the Blackcoats, his ruthless crew. But Emika soon learns that Zero isn't all that he seems–and his protection comes at a price.

Caught in a web of betrayal, with the future of free will at risk, just how far will Emika go to take down the man she loves?
---
My thoughts
With a heavy heart, I have to say that Wildcard did not live up to its predecessor, Warcross.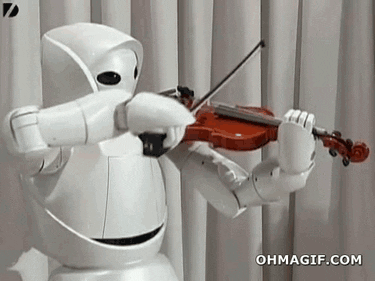 The author had this BRILLIANT idea about virtual reality, the mysterious Zero, and a master hacker like Emika. Then in this sequel, questions from the previous novel were answered BUT more questions and problems started coming up. My issue with this one was that the main conflict regarding Zero was overshadowed with another conflict because of a plot-twisty reveal. It was not just about the dangers of virtual reality and the hacking, it had also been about what some people would refer to as the 'uncanny valley'. My biggest gripe with this was the fact this secondary conflict would've been better for a different novel, a different story, not for this particular series. The world-building needed more work. I'm being unclear right now and it's better this way so as not to reveal any other spoilers.
I also found it weird how Emika was able to piece everything together so quickly after all the revelations. The problem was that the author was telling instead of showing. Like, how did Emika came to this conclusion so quickly and how was she right? Also, what was the interest of the antagonist in this story and how did this affect them?
The side characters, in my opinion, were unmemorable. I had to think about the characters from the previous books because I just didn't remember who they were (Emika's team mates). Fortunately, their relationships/friendships were compelling.
As for Emika, she didn't seem as amazing in this one compared to her role in Warcross. It's probably because she had to rely on others. The problem was that first book Emika (in my opinion) was amazing. She was able to help Hideo's company to the point that she seemed like a Mary Sue. So now I was hoping for something more from Emika in this book. I mean, being a team player is good but what made Warcross amazing was the fact that Emika was a smart, independent, and self-sufficient character. Stripping these qualities away even to a lesser degree made her seem like a generic YA character. Now, it doesn't mean that she wasn't smart, independent, and self-sufficient in this book either. She was just different but there was nothing new to her character.
EDIT: Except maybe her role as she's the WILDCARD after all. But at the same time, there really was nothing new to her character because it felt like she didn't do anything. The pacing of the novel accentuates this fact. Finally, I found the word I was looking for: Wildcard worked (for the most part) because of a deus ex machina.
Overall, I wasn't happy with the end result (this book) but I'll give it a solid 3/5 stars anyway (I'm kinda biased) for its complexity, high stakes, and heart pounding action scenes.
---
Anyway, I'll be back next week for more reviews.
I was supposed to post a review last Tuesday but some things came up. However, if you do see a post on Friday, it just means that I succeeded in finishing up my reading for a 500+ page book. Haha.
Thanks for reading!