The Pumpkin Spice season is finally here which means were getting closer to my most anticipated release: Queen of Air & Darkness by Cassandra Clare!!!
But this post isn't about any of the Shadowhunter books. I'm once again going to be talking about the books I read last month. I would say I'm satisfied, overall, with the books I've read.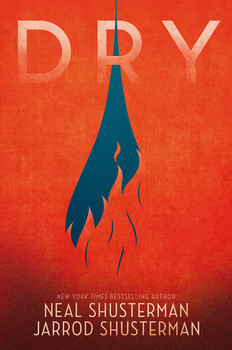 My rating: 4/5
Dry by Neal & Jarrod Shusterman was such a scary but fantastic book despite some plot holes. Also, I find it weird how Neal's characters feel somewhat the same characters. Like  Citra from Scythe, Alyssa from Dry, and Risa from Unwind have sort of similar personalities. Connor from Unwind and Rowan from Scythe are kind of similar as well. I don't like how these characters are sort of similar but I'll read anything Neal Shusterman writes. His books are so interesting!
---
My rating: 3/5
The Basic Eight by Daniel Handler was WILD. RTC!
---
My rating: 3/5
Easy Prey by Catherine Lo was an unexpected read. While it wasn't a favorite, I thought it was thought provoking and it can be dramatic. Think Riverdale and Degrassi! If you liked these teen shows, then this book is something you'd probably enjoy.
---
My rating: 2/5
Little White Lies by Jennifer Lynn Barnes was like a testament to the fact that I shouldn't be picking up any of Jennifer Lynn Barnes' books. Unfortunately, this one's also a miss for me as well as her other popular books such as The Naturals and The Fixer. These books were just not for me.
---
My rating: 5/5
The Wicked One's (Ghosts of the Shadow Market #6) is probably my favorite in this new series involving Brother Zachariah/Jem. I just loved Céline and her POV can be relatable. This story can also be a cautionary tale. How far are you willing to go for love?
---
My rating: 5/5
After a million years, I finally read Unwind by Neal Shusterman. Riveted Lit made the full book available to read for free and so I read it. I have thoughts and I'm not sure how to go about it. It was probably controversial back in the day when it was published. RTC!
---
My rating: 2/5
Wildcard by Marie Lu was one of the most disappointing books I've read this year. The reviews are definitely divided on this one. I can't really talk about this without spoiling anything especially if you haven't read Warcross. However, I posted a mild spoiler review on this one. Haha.
---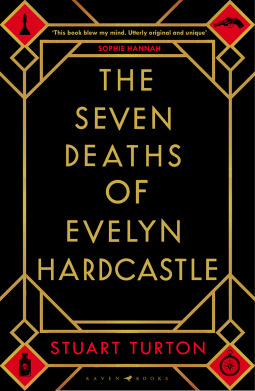 My rating: 3.75 – 4/5
The Seven Deaths of Evelyn Hardcastle by Stuart Turton was such an excellent debut novel, albeit it was way too long. If you're tired of YA and you want to delve into the adult genre, I highly recommend this one.
---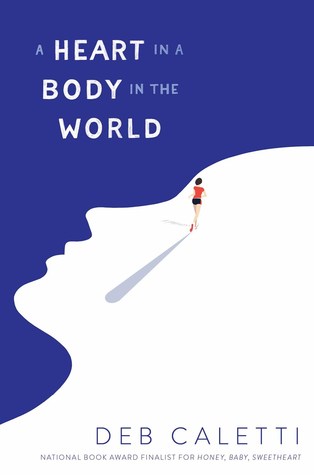 A Heart in a Body in the World by Deb Caletti was definitely not for me. My review will be posted up soon (next week). I'll be talking about what didn't work for me and it's more of a personal preference rather than a negative criticism. RTC!
---
An Unkindness of Magicians by Kat Howard was such a fun book to read even if it had been a depressing version of the Shade of Magic series (just my opinion). RTC!
---
White Stag by Kara Barbieri was something I DNF'd. I'm not sure if I'm going to try to read through the rest of what happened in this story. This was somewhat like a Sarah J Maas novel and as a reader, my reading interests have changed. I found it difficult to get through this novel even if I read up to 67%. RTC where I talk about what didn't work for me.
---
Thanks for reading! Which books have you already read, or are any of these in your TBR? Feel free to share your thoughts down below!